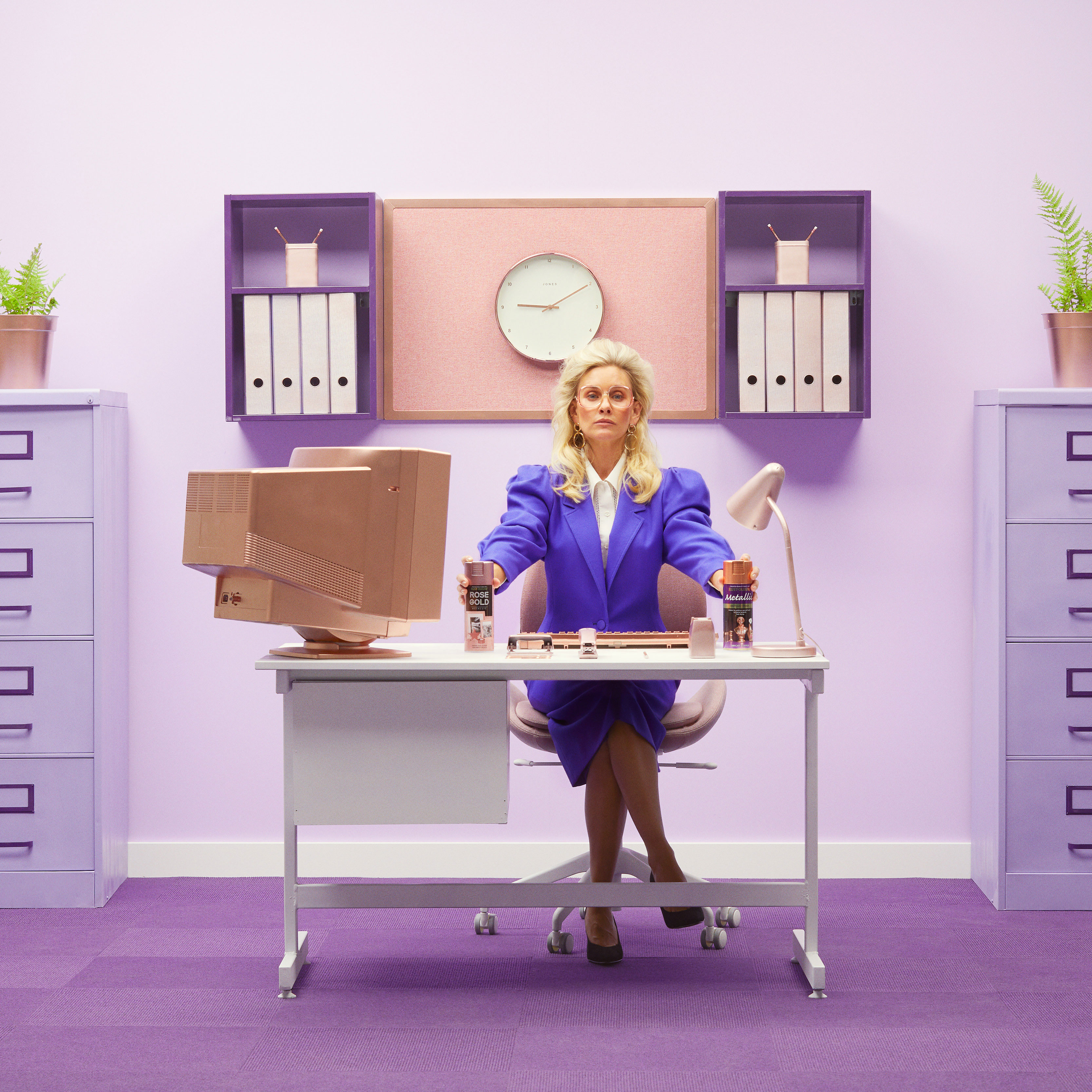 Rust-Oleum gives you the chance to create a world without rules, an upcycling paradise! If you can picture it, you can paint it with our amazing product range containing hundreds of colours, shades, textures and effects.
We have a product to suit everyone's style and character, so you can restyle every object to be unique, cool, vibrant, and completely bespoke to you.
The Accountant loves everything from the 80s, but dares to give her vintage surroundings a modern metallic twist with copper and rose gold. Once teamed with contrasting feminine colours, her office becomes a tranquil paradise, plucked straight from her imagination.
What are you waiting for? Check out The Accountant in action below!
Check out which products made the Accountant's world!
To create the Accountant's world we used Rust-Oleum Painter's Touch in French Lilac and Purple for the filing cabinets and folder shelves and accents of Rust-Oleum Metallic Bright Copper and Rose Gold for the accessories.