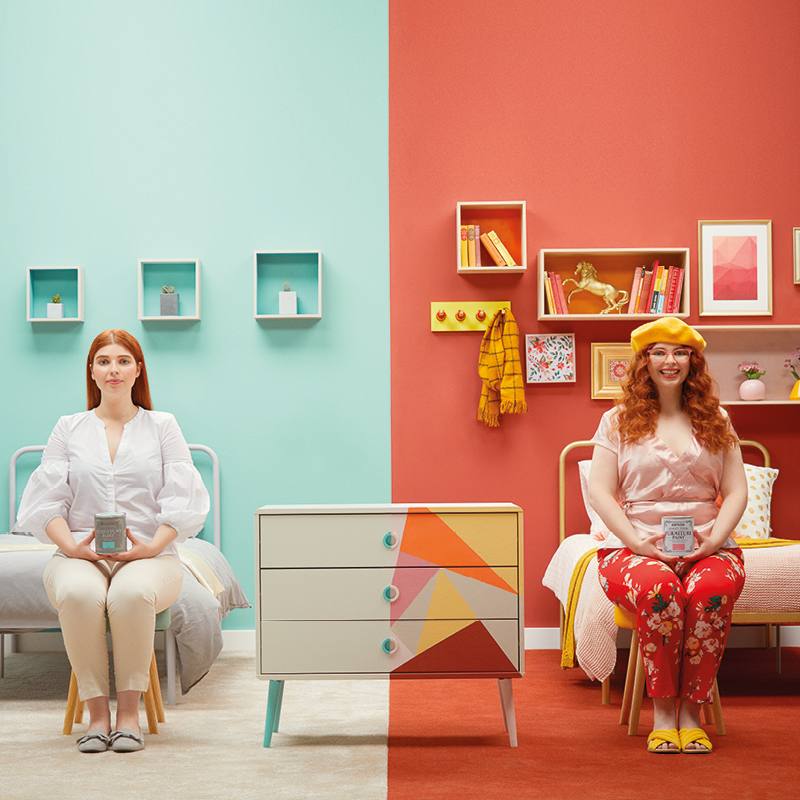 Rust-Oleum gives you the chance to create a world without rules, an upcycling paradise! If you can picture it, you can paint it with our amazing product range containing hundreds of colours, shades, textures and effects.
We have a product to suit everyone's style and character, so you can restyle every object to be unique, cool, vibrant, and completely bespoke to you.
The Twins share a room, but they don't share the same taste and personality! While one twin loves all things clean, muted and scandi, the other loves bright colours and clashing patterns. Split straight down the middle, they are able to create a calm and quirky space by taking a divided room to a whole new level.
What are you waiting for? Check out The Twins in action below!
Check out which products made the Twins' world!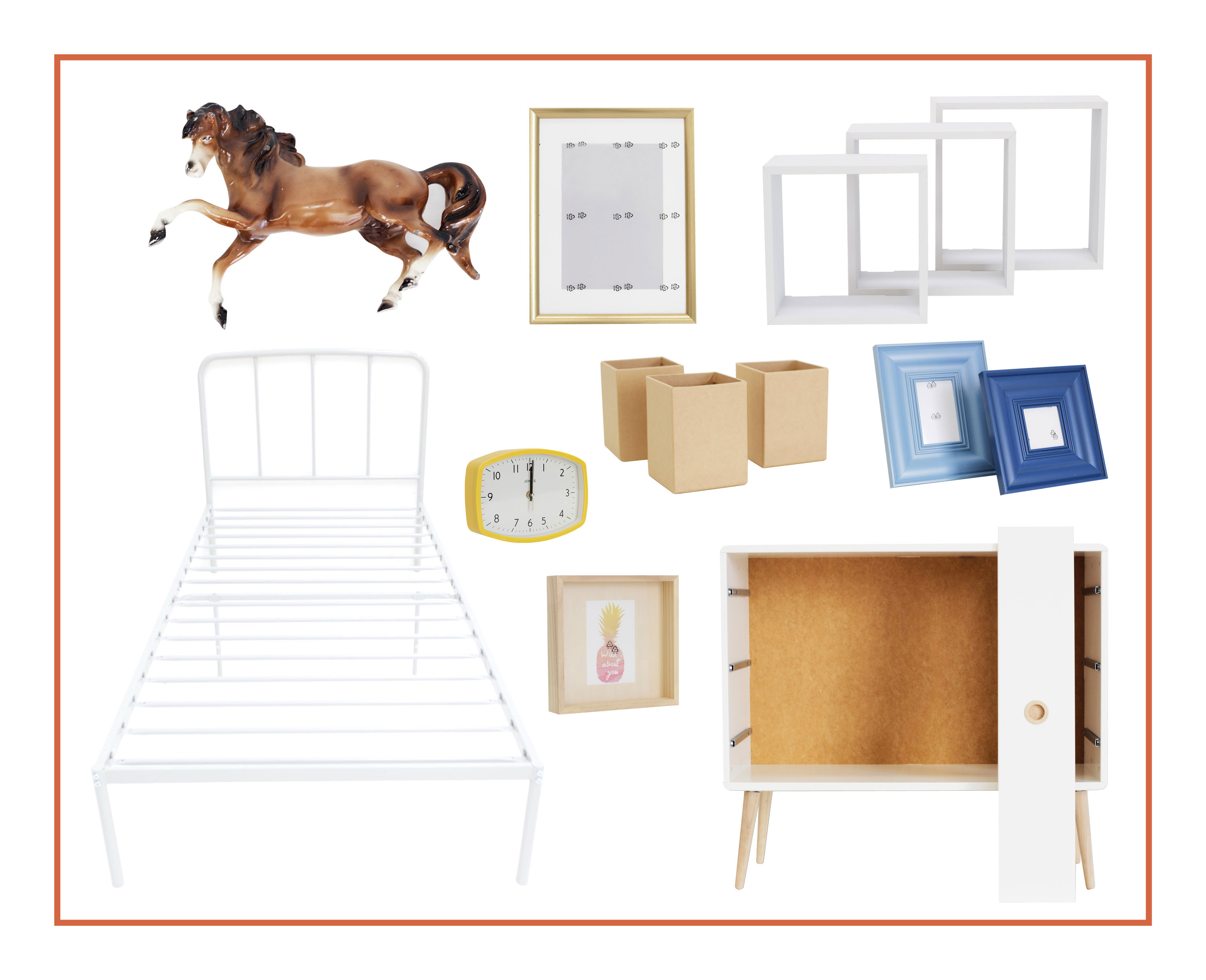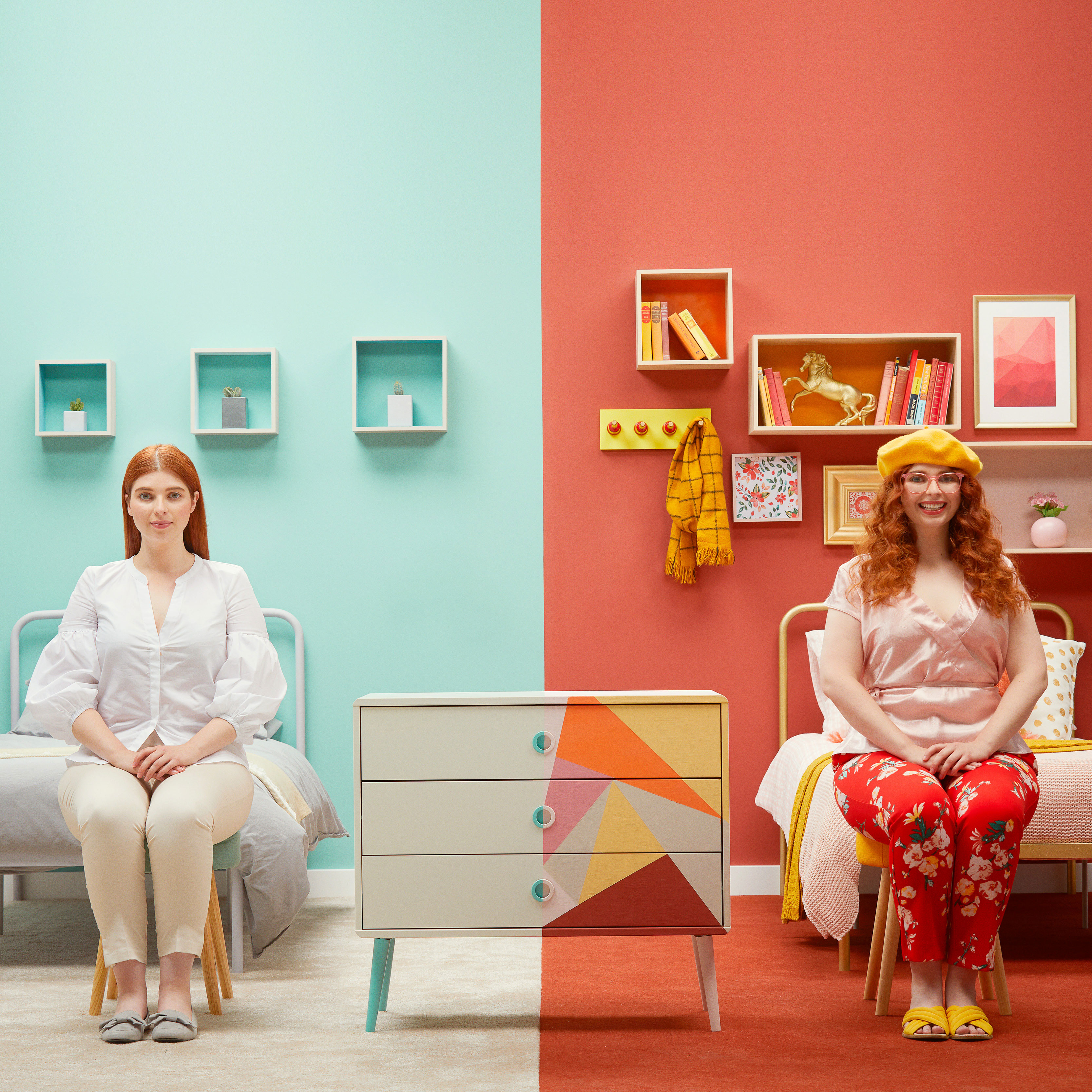 To create the calm side of the Twins' bedroom we used a combination of Rust-Oleum Satin Finish Furniture Paint in Shortbread and Teal with accents of Rust-Oleum Metallic Gun Metal and Rust-Oleum Concrete.