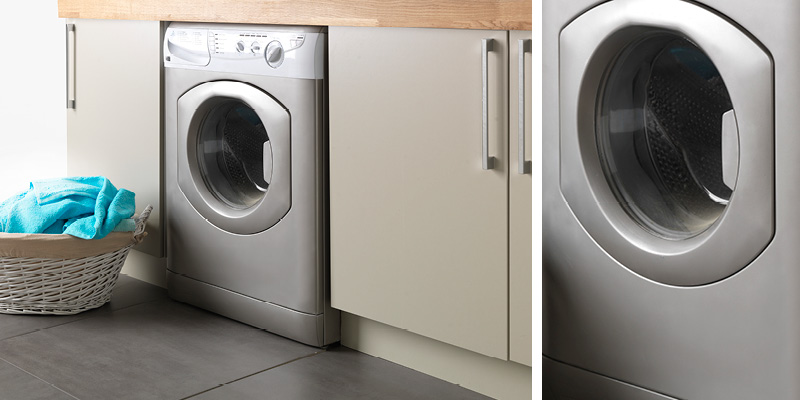 A quick paint job is a convenient way to improve the appearance of old appliances, even washing machines, that have been marked or have become discoloured over time.
If it still works, rather than incurring the expense of a new one, use Rust-Oleum Appliance Enamel Spray Paint on any appliance to improve its appearance and ensure it blends seamlessly with the rest of your kitchen.
So whether it's a washing machine, refrigerator or dishwasher that is looking a little worse for wear, you can restore it in just one weekend.
What are you waiting for? Read on for a step-by-step guide…
Steps
Unplug and empty your washing machine and remove it from the kitchen into an open space where you can reach all sides. Ensure its surface is clean and remove all traces of dirt and grease with hot, soapy water and leave to dry.

Ensure the area in which you are working is well-ventilated and cover the area with newspaper to protect floors / surfaces. Use masking tape to protect parts of the washing machine such as switches and dials that you do not want to be sprayed.

Sand any areas where paint is flaking and where there is bare metal or rust, ensure this is treated with Rust-Oleum Surface Primer.

Spray the washing machine evenly with your chosen colour, using steady strokes from left to right, keeping the can moving at all times.

Ensure you follow the instructions on the can. Rust-Oleum Appliance Enamel is available in white and stainless steel.