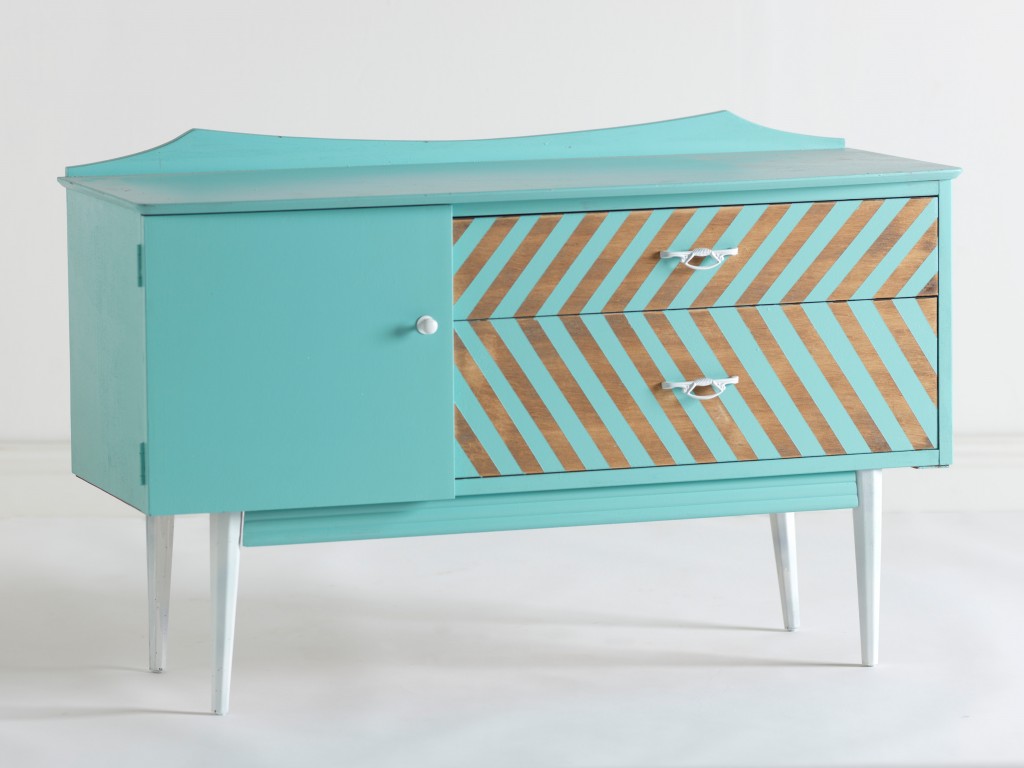 Your home is the portal into your personality, a place to create creature comforts tailored to your individual style. Injecting favourite colours no longer needs to be restricted to floors, walls or soft furnishings thanks to Rust-Oleum's additions to its furniture paint range available exclusively in Homebase.
Designed specifically for furniture, the new range of 26 new paint finishes includes nine new Chalky Finish colours perfect for creating the shabby chic look, or if that's not your style, the new Satin Finish or Gloss Finish add a chic sheen to any piece while new Metallic gold and silver furniture paints add an edge of opulence. Alternatively, why not combine finishes to create real impact and texture within a room?
Alongside this cohort of colours, Rust-Oleum has also launched two new finishing products to protect and enhance paint work, ensuring furniture continues to look the part. The new clear, matt Furniture Lacquer is a hard-wearing protective lacquer for use over Rust-Oleum Chalky Finish Furniture Paint while new dark Furniture Finishing Wax is ideal for creating an aged and distressed finish. Both products make sure the paint finish is water-repellent and sealed against stains and marks.
So, whether you're looking to update a home favourite or have found a flea market bargain, it's simple to add allure and charm into the home through colour (without breaking the bank) with Rust-Oleum's Furniture Paint range.
No sanding, no priming, no fuss — all you need is a paintbrush and a little imagination.
For a classic smooth touch…
Already a firm favourite with upcyclers looking to create the shabby chic look at home, the Chalky Finish Furniture Paint range will see nine new shades including Butterscotch, Laurel Green, Hessian, and Ink Blue taking the range to 25 classic colours.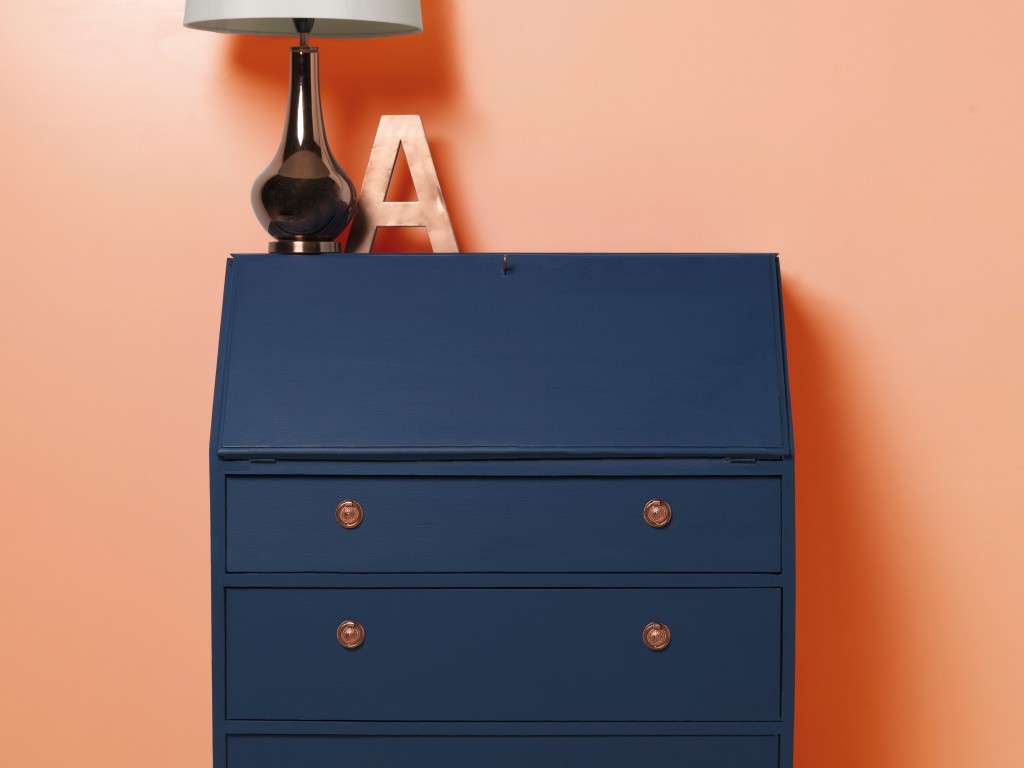 For a silky finish…
Rust-Oleum Satin Finish Furniture Paint adds a smooth, velvety look with a light mid-sheen to any furniture. This versatile satin finish reflects more light than a matte finish enhancing contemporary interiors and is now available in eight elegant colours including Teal, Slate, Blue Sky and Carbon.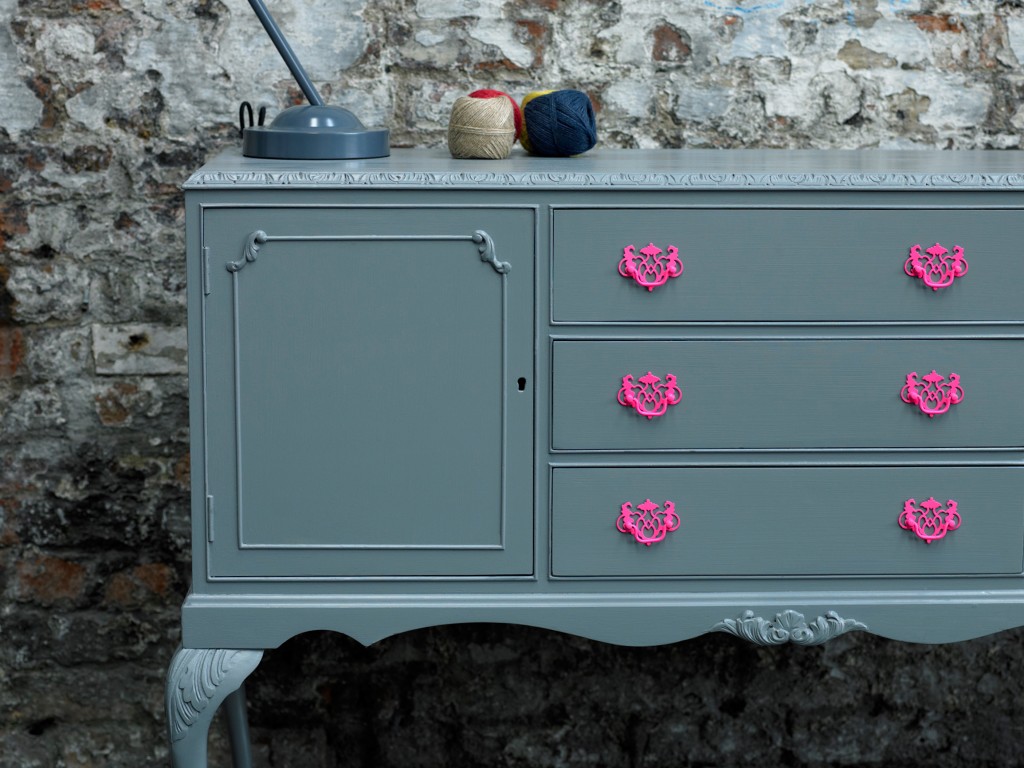 For upcyclers wanting to add a sleek, high-sheen finish…
Make a statement with Rust-Oleum's Gloss Finish Furniture Paint which adds sleek chic to any piece. Light reflects off gloss paint giving furniture decorated in this high sheen finish instant energy and excitement and making it the centrepiece of any room. Gloss Finish is available in five classic colours including Liquorice, Mineral Grey and White Frost.
Add instant opulence to furniture…
Silver and gold never get old. Rust-Oleum's new Metallic Furniture Paint is available in both Silver and Gold, and is an affordable way to introduce a touch of luxury to the home. Add precious metal detailing on mouldings or design features, or use as a base coat under Chalky Finish Furniture Paint which can be lightly distressed to reveal metallic areas beneath.
In keeping with Rust-Oleum's current range, all furniture paints can be applied direct to furniture. All are water-based meaning they have virtually no odour and are perfect for indoor projects. In addition, the Chalky Finish, Gloss and Satin Rust-Oleum furniture paint ranges and the Furniture Lacquer have been certified Toy Safe meaning all meet the stringent requirements of the European Union EN-71-3 toy safety standards.