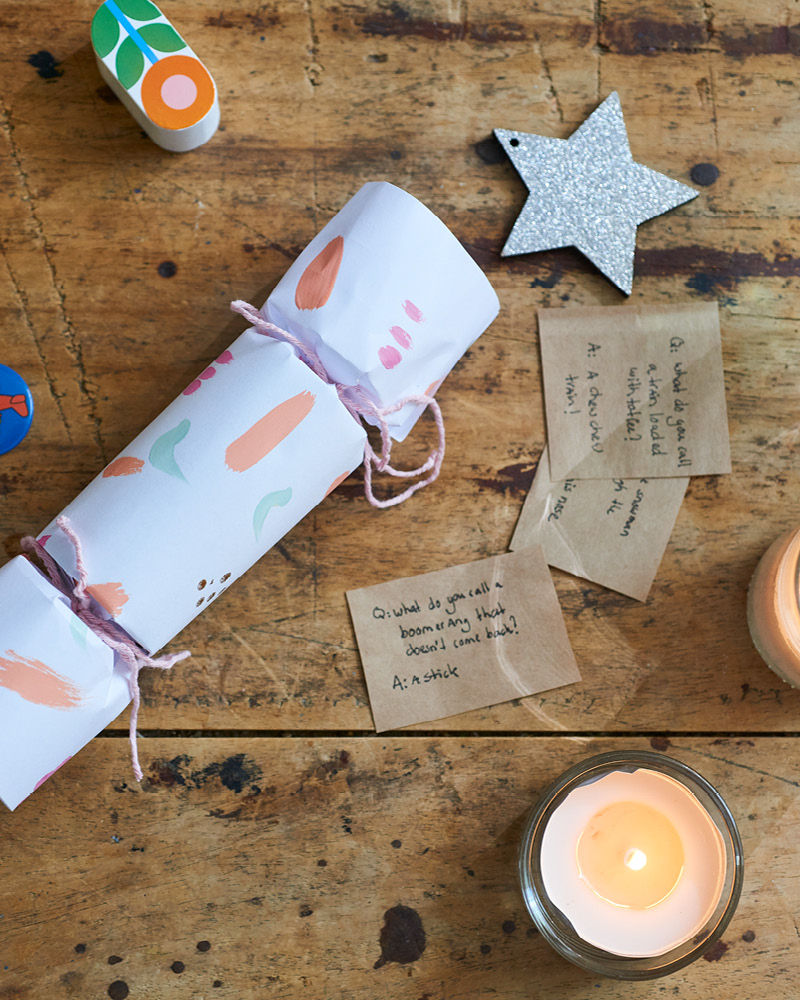 If you're tired of shopbought Christmas crackers and want to give making your own a go, then you'll love this simple tutorial from Rust-Oleum, showing you how to make eco Christmas crackers with Painter's Touch craft pots and household items.
Not only is it a great Christmas craft, but there's no better way to add a personal touch to the festivities.
Follow the tutorial below from craft queen, Hester van Overbeek.
Steps
Start by painting sheets of A4 paper in any pattern you like, you need one sheet of A4 per cracker. Hester created a pastel Christmas table by mixing Painter's Touch in Bright Orange and Baby Pink paint with equals measures off White. She also used Antique White and Duck Egg Blue for small dots and swirls. Once complete, allow the paint to fully dry.

Painter's Touch is available in a selection of stunning colours and is certified toy-safe,
making it ideal for handmade craft projects and gift ideas.

Download and print the cracker template here.

Place your template on top of your painted paper (wrong way up) and trace the cut out
sections with a pencil. Cut out the rhombus shapes on the painted paper and trace the
fold marks. Fold the paper along the fold lines using a ruler.

Cut your tissue paper into strips of 9 cm wide and 60 cm long and cut out triangles
to create a crown shape. Glue the ends together (you can make smaller crowns for the children in your party).

Glue your cracker snap to the inside of your cracker, you want it to make a soft curve, cut off any excess.

Place your toilet roll in the middle of your paper (trim the roll if needed) and roll up. Glue the paper together at the overlap.

Fill each cracker with a crown, gift and joke. Seal shut by tying twine around the cracker ends and tie in a bow.