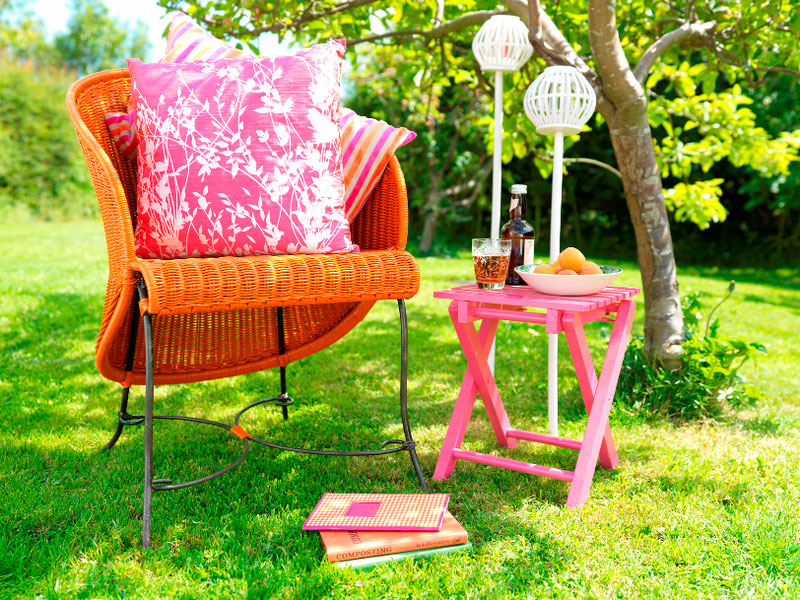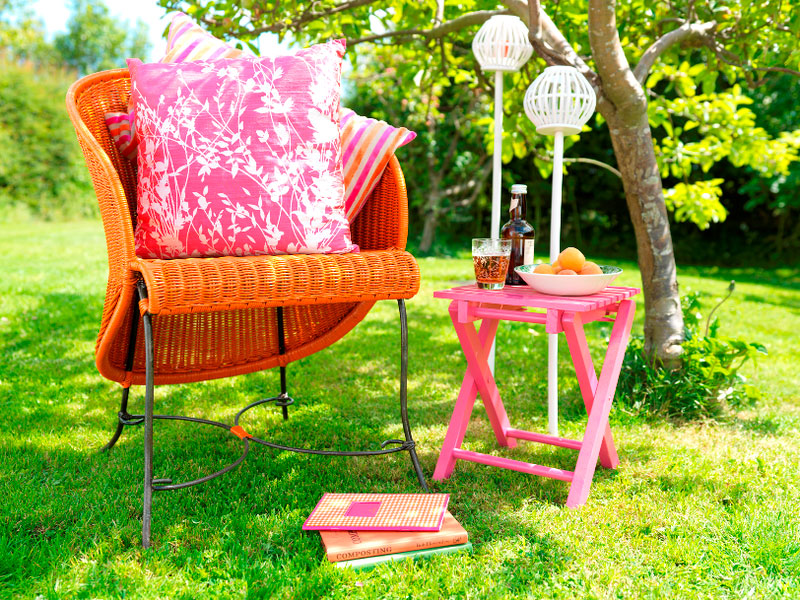 The British summer, short and sweet as it may be, is the perfect opportunity for digging out the garden furniture for a spot of al-fresco dining.
But, if your garden furniture is looking a little beaten after a harsh winter outside or jostling for space in the shed, don't throw it away — instead, give it a new lease of life with some bright and bold spray paint.
If your garden is on the small side make a statement with bright, bold, block colours. Alternatively, if you prefer the natural look, complement the surroundings with soft, natural shades.
Whatever your taste, just follow our easy how to guide below and make your garden furniture the envy of all the neighbours…
Steps
Move your furniture to a well ventilated area and place on top of a large dust sheet or some old newspapers. You may want to cover the surrounding area with additional dust sheets/newspapers to protect it from spray mist.

Ensure surfaces to be painted are free from loose paint, rust, wax, oil and grease. Wipe them down with a damp cloth before starting and remember previously painted surfaces should be abraded to provide a key and prep the surface for adhesion.

Top Tip! A good sandpaper or sanding block will do the trick.

Depending on the material of your chosen piece, prepping the surface with Rust-Oleum Surface Primer is always a safe bet, for example bare wood generally requires a primer to seal the wood prior to painting as the surface is porous. Rust-Oleum Universal Spray Paint will save you this step as it acts both as a primer and paint in one

Top Tip! If rust is a worry apply a coat of Rust Reformer to the oxidised areas sealing and preventing the rust from spreading, instantly converting rusting areas to non-rusting, priming the surface for painting

Using your selected colour, hold the can approximately 30cm from the surface of the furniture and spray in a steady back and forth motion, slightly overlapping with each stroke.

Top Tip! For best results, hold the can the same distance from the surface and keep the can in motion. Apply several light coats a few minutes apart.

If you'd like a little more help when it comes to spray painting, take a look at our how to video for a step-by-step guide.