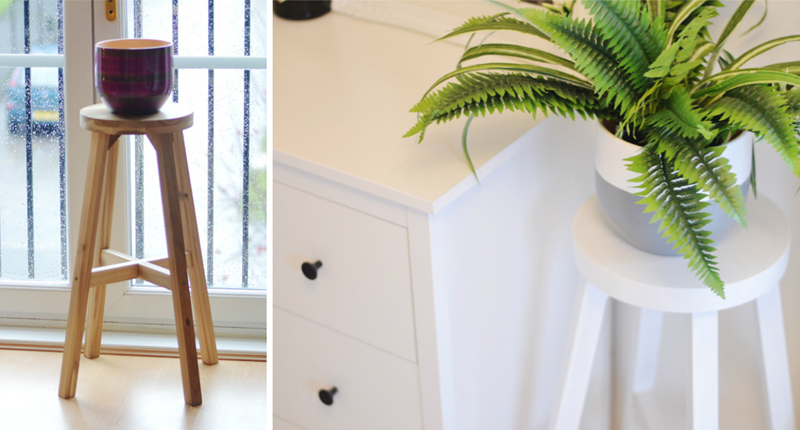 This nifty upcycle project will take you around two hours. It's very easy to do and uses a really common piece of furniture – so if you don't already have one in your home, you can pick one up for next to nothing.
All you need is an old plant pot, a stool, masking tape and some paint. For this project blogger Apartment Number 4 used Rust-Oleum's Satin Finish furniture paint to add a silky touch to the piece giving it a stylish texture.
In this case, there was no need to sand or prime the items as the surfaces were clean and unvarnished — see, we told you this was a speedy one.
The colours used were Cotton, Mocha and Slate. To achieve this finish, three coats were applied but depending on your desired finish, using just one coat could help you achieve a more rustic look.
The inner panel of the stool was painted in Mocha with the remaining surfaces painted with the Cotton shade.
To create the stripes for the plant pot you should mark off the sections using masking or painter's tape. One strip was painted in Cotton; the other in a contrasting Slate.
For more inspiration and easy yet stylish projects, follow Apartment Number 4 on Twitter.