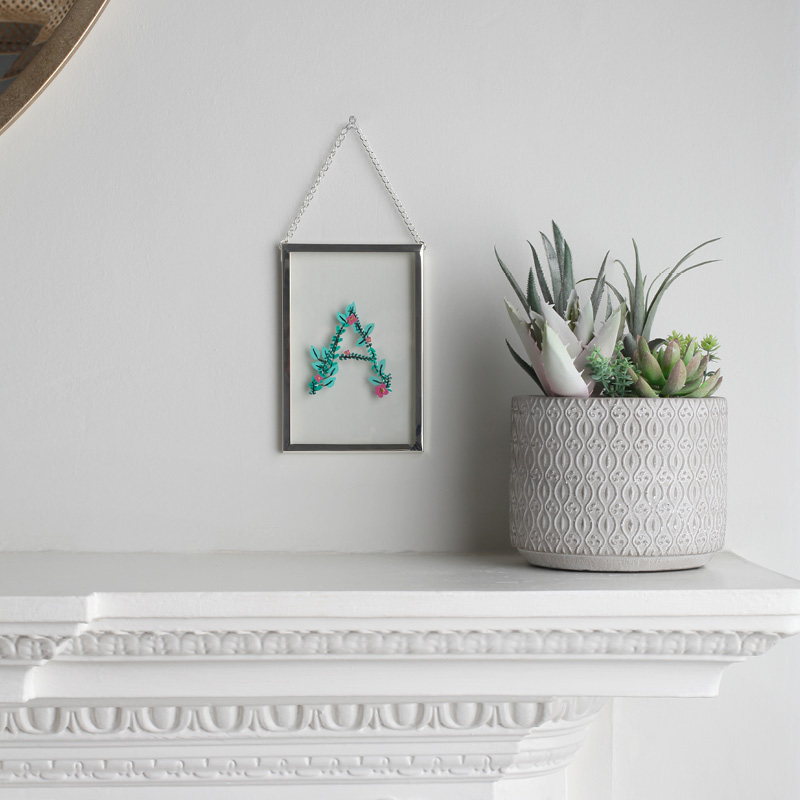 We've all struggled to fill blank walls, wondering how to give them personality.
As fun as it is to track down wall art from retail stores, we suggest another way to dress up your walls: DIY artwork you can create yourself.
It might seem intimidating, but artwork isn't as hard to make as you'd think. By following our simple steps, you too can create a bespoke piece of wall art that will look as if it's been executed by one of the greats.
Steps
Before starting, ensure that the glass within the frame is secure. You may need to use a glue gun to stick the glass in place. Allow the glue to fully dry before moving onto the next step.

Mask the edges of the frame and use a clean, dry cloth to remove any dust from
the glass.

Once you have decided upon your design, if needed, mark out the shape on
the glass.

Using Rust-Oleum Painter's Touch, a multi-purpose, water-based paint for interior and exterior projects, paint your design in layers, allowing them to dry between each coat.

Painter's Touch 20ml pots are available in 27 colours, quick drying, and certified Toy-Safe (safe to use on children's items), making them ideal for small craft projects.

Once your design is fully dry, remove the masking tape and hang your
artwork proudly on the wall.