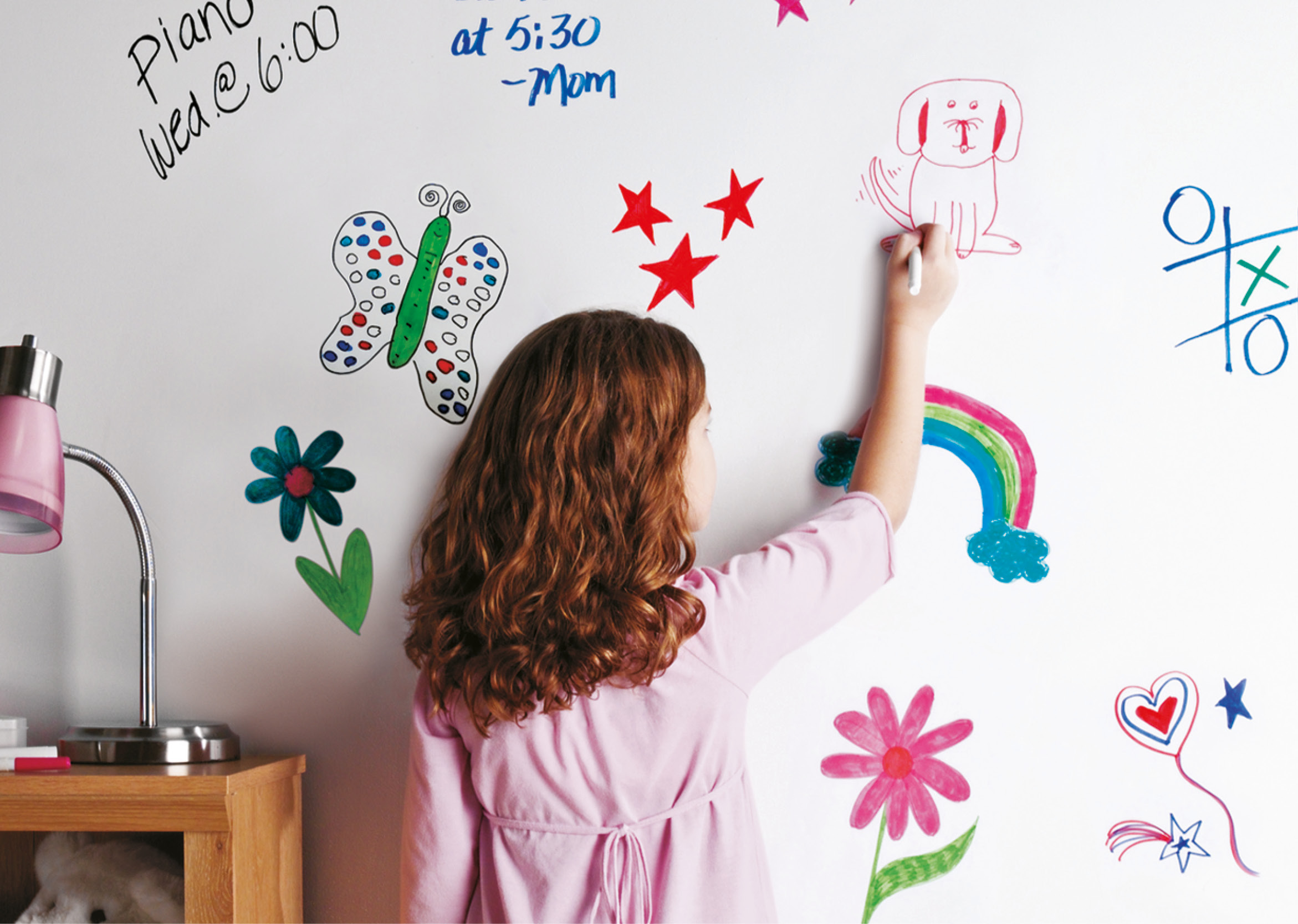 Whiteboards are becoming a popular design statement in the home, from small and functional notice boards to those that cover vast wall spaces, appearing in children's bedrooms, kitchens and home offices. Not only are whiteboards useful for list making and reminders, the paint finish itself is decorative and is equally fabulous on pieces of furniture for a unique look that is practical too.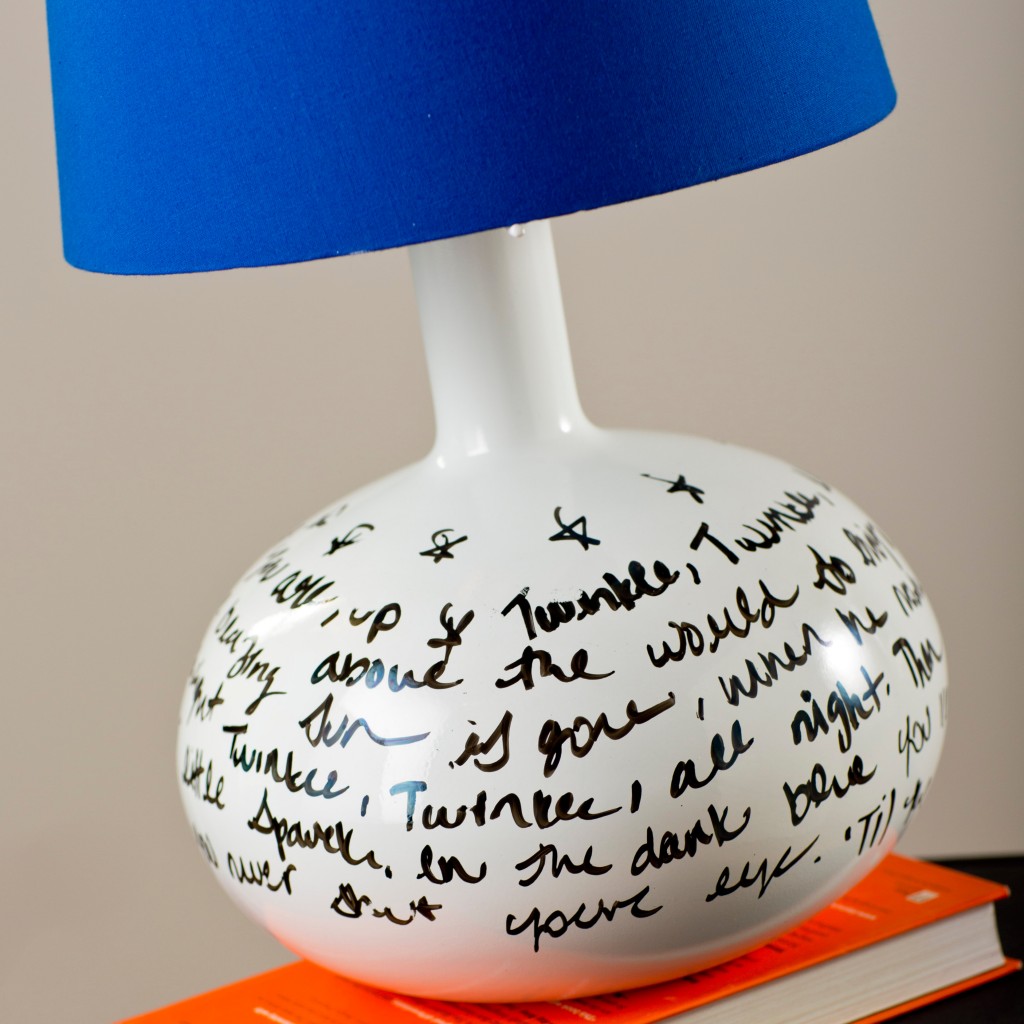 Rust-Oleum Doodle Wall paint is a versatile product for creating your own whiteboard on a wide range of surfaces from tables and doors to walls. Application is easy and has minimal odour making it safe to use indoors. Once dry, simply use any dry erase markers to draw or write messages that wipe away with ease.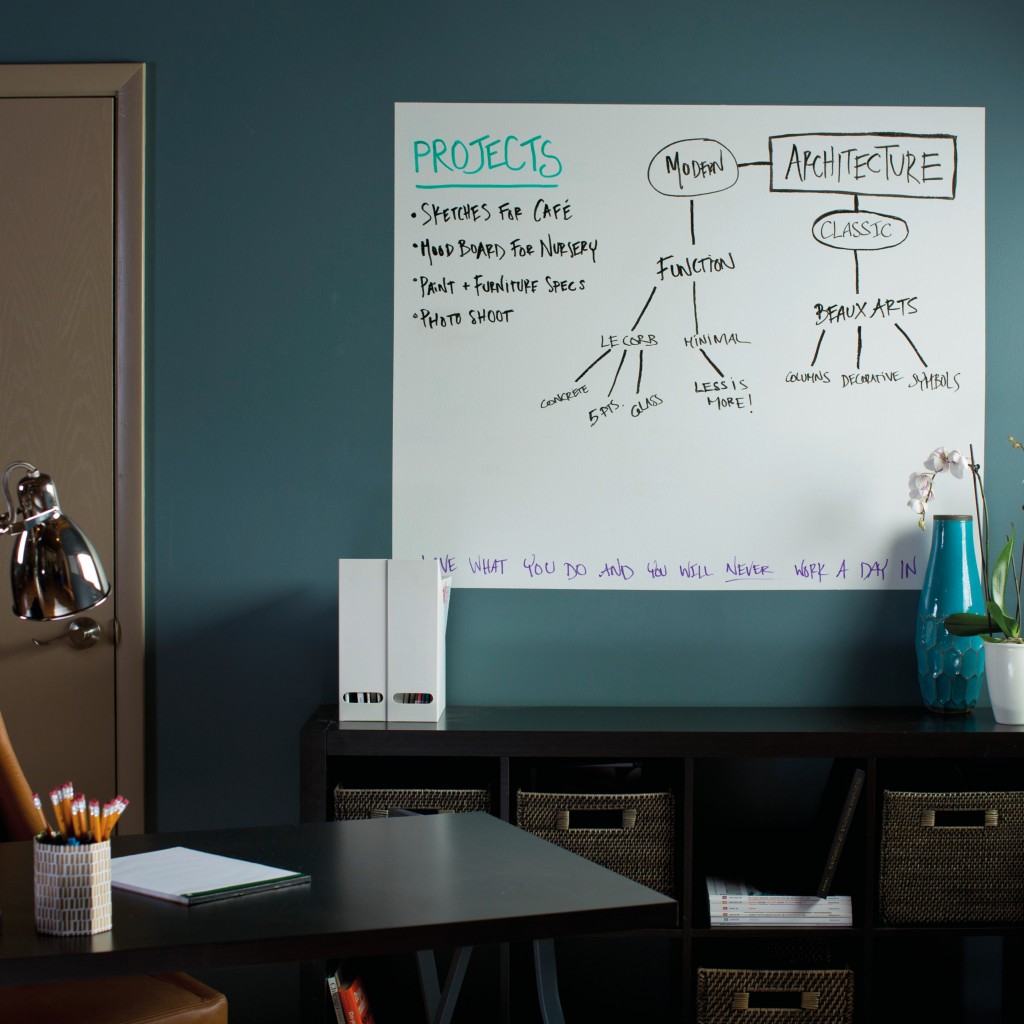 HOW TO MAKE YOUR SPACE WORK:
In the home office – create a work space that can accommodate your big ideas! Paint an entire wall and set to work on your plans.
On a desk – do away with notepads and post-its and create a whiteboard desk top.
On doors— add functionality to unexpected places and dead space like the inside of cupboards.
In the playroom — you will never have to worry about kids scribbling on the walls and surfaces again after turning a bedroom or playroom into a canvas.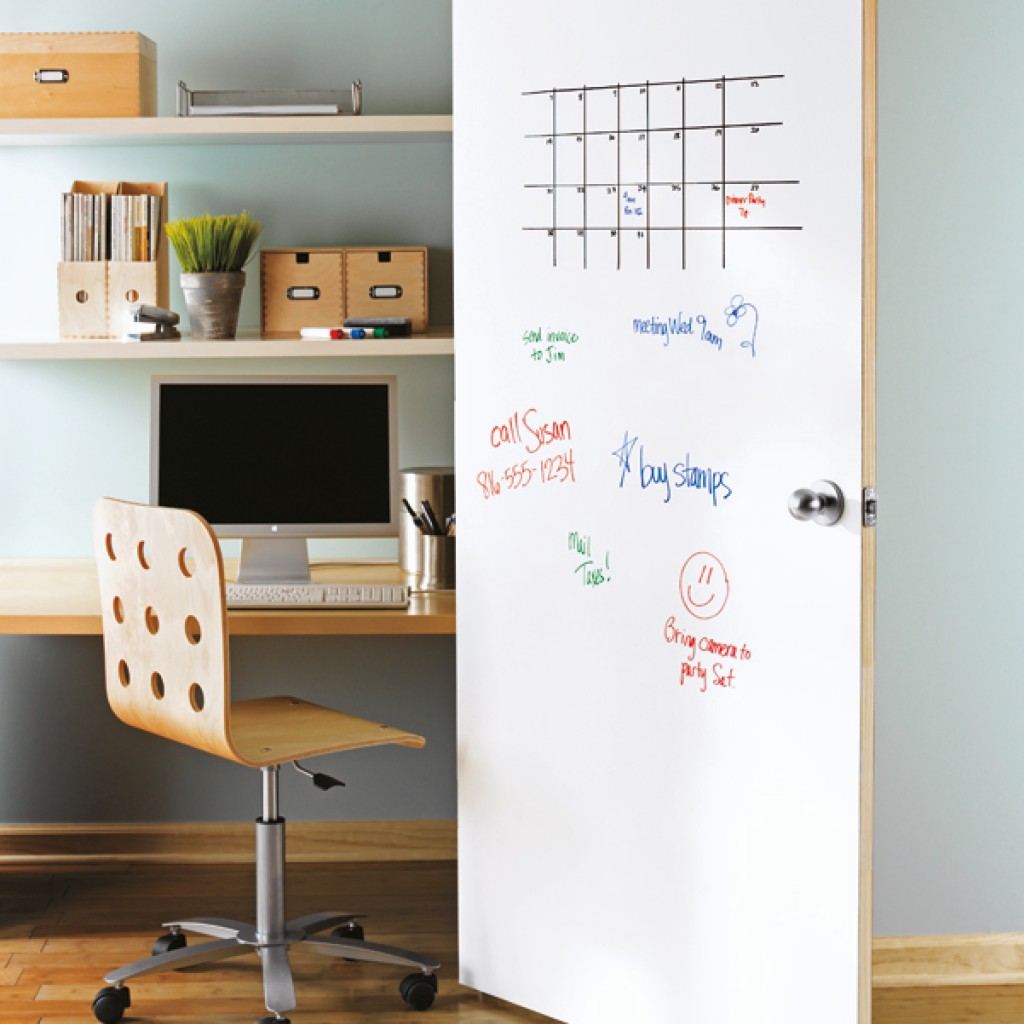 Also available is a magnetic primer that allows you to create a writeable/wipeable surface that attracts magnets. Perfect for offices, workshops and children's bedrooms.