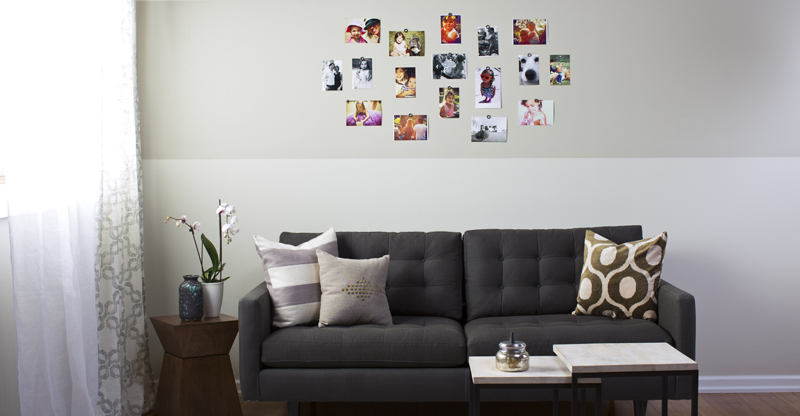 The opportunity to get creative, no matter how small your space, is always there.
We've got the perfect, crafty idea that can be changed up as many times as you like. Instead of covering walls in framed pictures and pin boards, combine the two with a magnetic wall.
Artwork, mirrors and shelves are the go-to option when it comes to making walls feel a little more decorative but there isn't much imagination that goes into it. A magnetic wall is perfect for kitchens, bedrooms and home offices – basically any room you go to either be inspired or get organised.
Thankfully, there's no need to ruin walls with blue tack stains or picture hooks in a bid to create a personalised canvas because Rust-Oleum Magnetic Primer transforms any wall into a new-age pin board.
Fill it with family holiday snaps and personal mementos or apply it in the kitchen for those important 'life admin' reminders – from bills to children's homework.
To get the look, apply one coat of Rust-Oleum Magnetic Primer to the wall and then wait 30 minutes before applying a second coat. For best results, apply three thin coats instead of two heavy coats and always follow the instructions on the back of can.
After allowing paint to dry for at least four hours, apply a top coat with the emulsion of your choice. Et voilà ! your magnetic wall is complete.
Fancy getting even more creative? Try Rust-Oleum Magnetic Chalkboard paint for twice the fun.